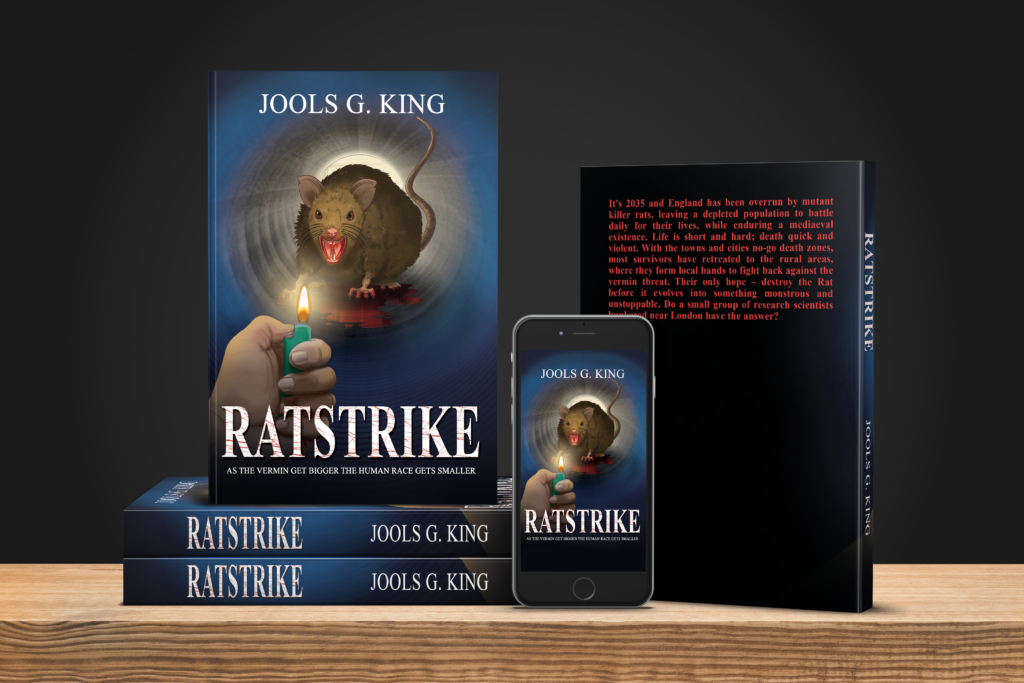 My debut dystopian horror novel, RATSTRIKE, is available for sale. I hope that if you like thrilling dystopian sci fi horror novels, you'll order it from Amazon and let me know what you think.
RATSTRIKE weighs in at about 82,000 words. I hope for it to be the first in a series.
RATSTRIKE is set in England in the near distant future. The wild rat has become the predominant species, reducing a fearful and diminished human population to a medieval existence.
Here's the blurb:
Once rats invaded our sewers. Our homes. Now they mean business…
Ethan Vine wants his country back. His freedom. For that, he's ready to give his life.
So what's stopping him?
England drowns under a plague of large killer rats. The towns and cities are death zones. Scattered pockets of human survivors battle against an increasingly vicious vermin.
In the villages, the valiant fight on preserving a fragile hope. Life is short and hard; death swift and bloody.
And now it's about to get worse.
A mysterious new breed of rat has emerged. A demon mutant. For Ethan and the others, the only hope is to take a stand against the vermin before it becomes unstoppable. To succeed, they need to take back a major town. And fast!
But can they trust the mysterious stranger who claims to have the means to do just that? Or is he just a government rat with his own evil plan?
You can buy Ratstrike from Amazon by clicking here.
My second work, a novella, RAVEN HILL, will shortly be on preorder. Sign up to my monthly newsletter to get the latest news of its release, and receive a free download of a standalone short story starring two of the characters of RAVEN HILL.
My second full-length novel, BODYFREEZE, also set in the future, is almost ready to go too. This one weighs in at just 62,000 words. More about BODYFREEZE later, but I'm probably looking at a Christmas release (thereabouts!)